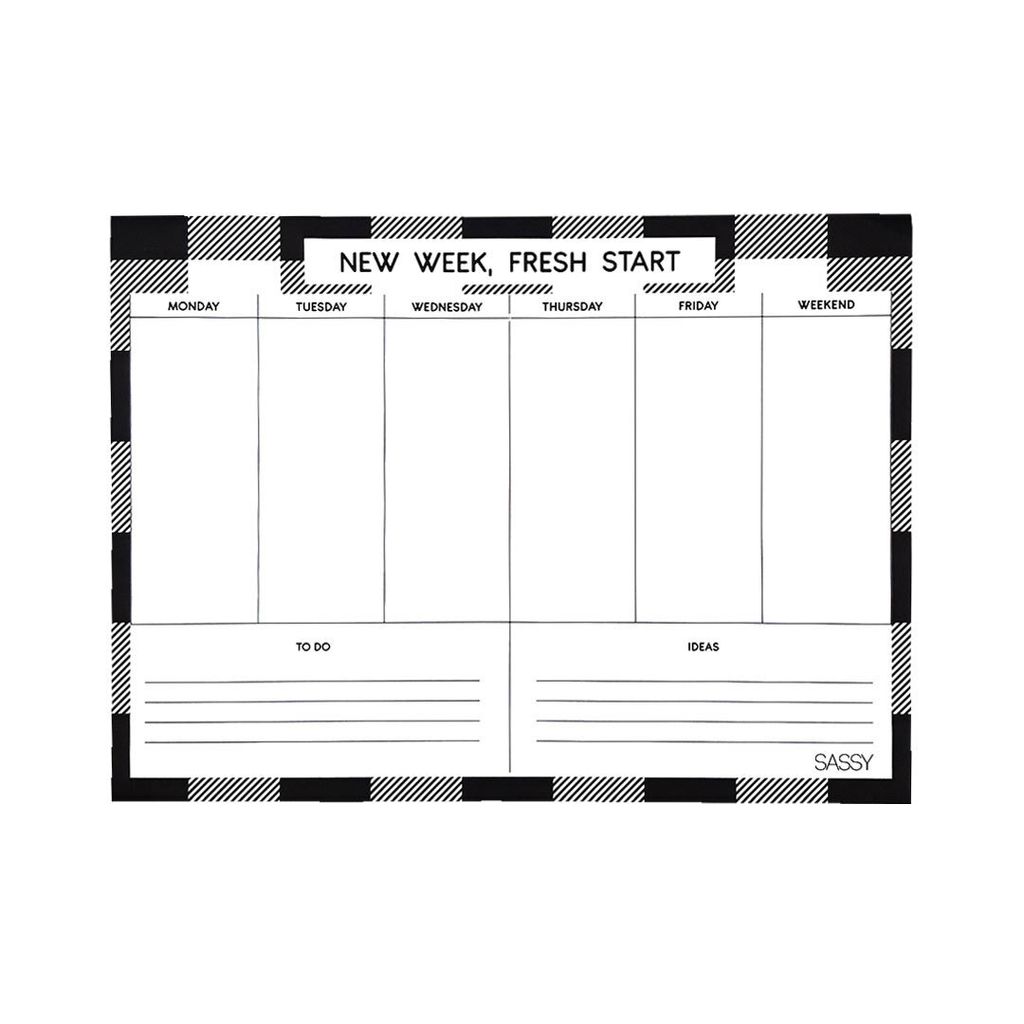 SASSY - CLASSIC BLACK WEEKLY PLANNER 60 SHEETS
Product Description:
Keep your days, weeks and months on track with this amazing monthly planner. Jot down your daily meetings and chores so that you will never miss an appointment or forget an errand again. The compact size fits nicely on any work desk.
Product specification:
PRODUCT ID: ID10524
BARCODE: 110003537424
---