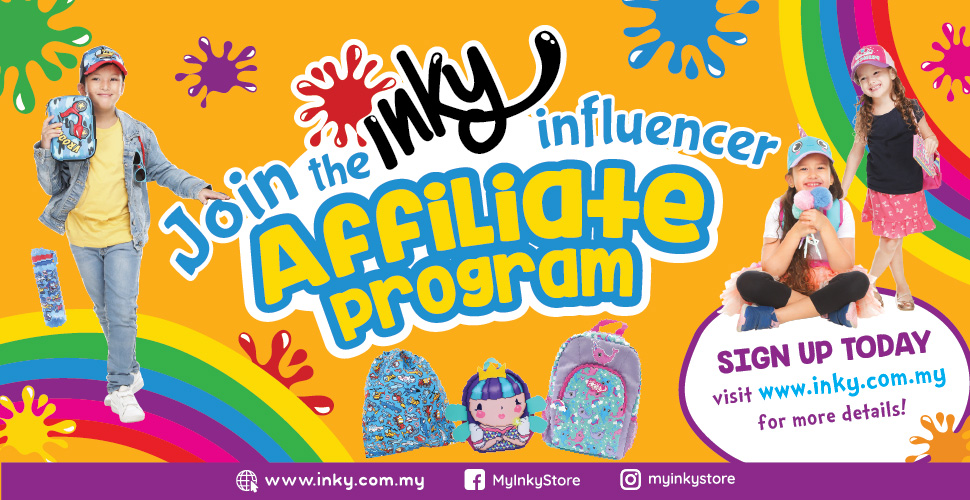 Love our products and want to earn some extra income with it? Join our community as an affiliate member or brand ambassador!
How does it work?
A unique link will be generated for you so that we can track the sales directed from your end. All you need to do is include the link in the visuals or content when you promote our brand, products, promotions on your blogs, websites or social media channels.
Benefits
As an affiliate member or brand ambassador, you will be entitled to a standard 10% commission based on total nett sales that are directed from you.
Marketing Support
As an affiliate member and brand ambassador, you are encouraged to come up with any marketing campaigns to help boost sales and generate brand awareness. We can support your campaign by sponsoring products or e-vouchers for promotional purposes upon reviewing the mechanics of your campaign. However, the Brand reserve the right to reject any proposal that we feel is not in line the brand's image and values.
Sales Tracking & Report
INKY will provide all affiliate members/brand ambassador with a detailed sales report on a monthly basis. Payments will be made 14 days upon delivery of report.
Want in? Let's get started!
Sign up today! By submitting your application, you are agreeing to our INKY Affiliate Program Terms & Conditions.
Frequently Asked Questions
Does being a INKY Affiliate Member/Brand Ambassador cost me anything?
No. It's completely free to sign up and full of benefits – you have the power to earn commission, receive products for free and more!
Can I promote other brands as a INKY Affiliate Member/Brand Ambassador?
Yes! The more you use and showcase your INKY favourites, the more you increase your earning potential, but we understand there are other brands you love, too.
Is there a requirement to how often I need to post about INKY?
No. How often you post and how much you earn is in your power. If you regularly remind your followers about your INKY favourites in tutorials, posts and photos with your unique tracking link and/or code, they are more likely to think of you when they shop.